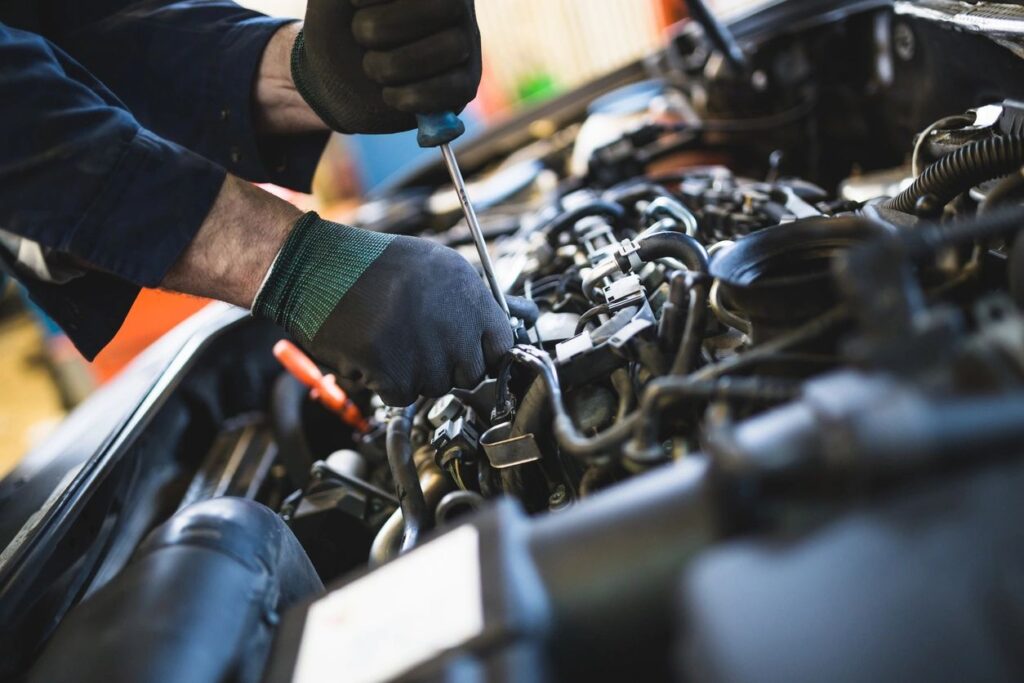 Maintenance & Auto Service in Reading, PA
It's a fact: regular, quality maintenance extends the life of your vehicle. It also gives you the peace of mind you need. Whether you're looking for the basics like factory scheduled maintenance or 30k/60k/90k/120k mile services, or something more specific like computer diagnostics or safety and emissions inspections, we've got you covered.
Brake repair, shocks, and steering are all part of our standard maintenance auto service.
When it comes to maintenance and auto service in Reading, we want to be your number one choice.
Factory Scheduled Maintenance
30k/60k/90k/120k Mile Services
State Emissions and Safety Inspection
Enhanced Safety Inspection
Computer Diagnostics
Oil Changes
Tune-Ups
Filter Replacements
Safety & Emissions Inspections
Windshield Wiper Blades
Fluid Services
Trip Inspections
Maintenance Inspections
Check Engine Light Diagnostics & Repair
Brake Repair & Antilock Braking System (ABS) Repair
Shocks & Struts Repair
Chassis & Suspension Repair
Suspension & Steering Repair
When that check engine light comes on, it's hard not to feel annoyed or even worried. We know how you feel, and we are here to help! At Eddie's Garage LLC we offer a thorough engine performance check, as well as engine repair and engine replacement services. We do our best to save you money and time with Reading automotive repair services like drivability diagnostics and fuel injection repair and service. Our skilled professionals got into this business because they love vehicles: they want your car to be running like new and our engine auto services will make it happen.
Engine Repair
Engine Replacement
Engine Performance Check
Belt Replacement
Hose Replacement
Cooling System Repair
Radiator Repair & Replacement
Water Pump Repair & Replacement
Drivability Diagnostics & Repair
Fuel Injection Repair & Service
Fuel System Repair & Maintenance
Ignition System Repair & Maintenance
Heating & Air Conditioner Repair in Reading, PA
For the best cooling and heating auto repair service in Reading, trust Eddie's Garage LLC. We offer a full range of heating and cooling system diagnostics, as well as heating system and air conditioning repair and service. Our trained technicians are also masters of belt, compressor, and evaporator repair and replacement.
Heating & Cooling System Diagnostics
Auto Air Conditioning Repair & Service
Heating System Repair & Service
Belt Repair & Replacement
Compressor Repair & Replacement
Auto Electrical Service in Reading, PA
Eddie's Garage LLC provides the best electrical auto service in Reading, hands down. Whether you've lost the "power" in your power steering or your vehicle is ready for windshield wiper repair, we want to be your top choice. From alternators to windows and everything in between, trust Eddie's Garage LLC to provide your Reading automotive repair services.
Alternator Repair & Replacement
Starter Repair & Replacement
Windshield Wiper Repair
Power Steering Repair
Power Accessory Repair
Light Repair & Bulb Replacements
Transmission Service in Reading, PA
At Eddie's Garage LLC, we offer excellent transmission service provided by highly qualified technicians. Having your transmission serviced could help extend the life of your vehicle and save you money in the long run.
State Vehicle Safety Inspection in Reading, PA
State Vehicle Emissions Inspection in Reading, PA
Enhanced Vehicle Safety Inspection in Reading, PA
Reserve a Time to Have Your Vehicle Serviced
Top Mechanics
The mechanics at our shop have over 60 years of experience between them. They are dedicated to providing high-quality repairs to keep you safe and happy.
Competitive
Whether you're coming in for a routine inspection or a repair service, we promise that you will be completely satisfied with our work.
Quality Promise
We're committed to providing an amazing experience. Our shop only uses parts from reputable brands to ensure that your vehicle is always primed.